Adventure Motorcycle Travel Books
by Sam Manicom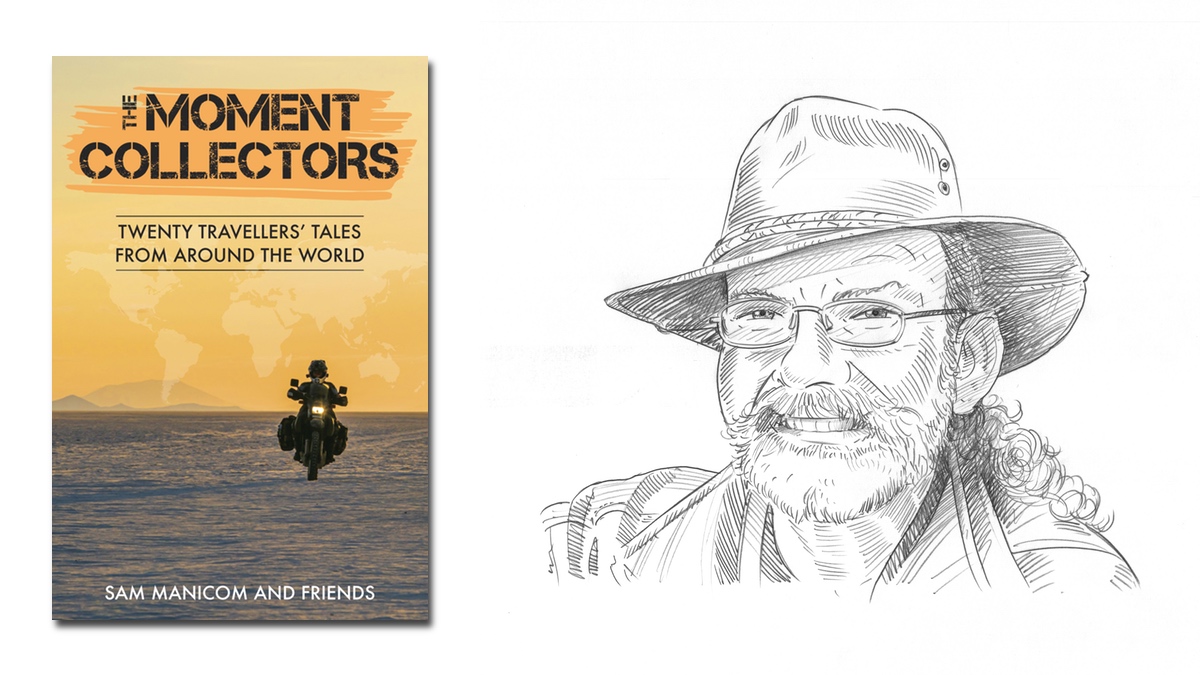 The Moment Collectors, is out now! And we are delighted by the magazine reviews… Overland: 'This is a cracking collection of stories.' Motorcycle Sport & Leisure: 'A wealth of motorcycle travel writing.' Traverse: 'It's an outstanding read.' Evening Standard: 'A horizon-expanding book, remarkable encounters, fascinating, inspiring.'
In the UK? CLICK HERE TO ORDER DIRECT FROM SAM
Outside the UK? ORDER VIA THE BOOK DEPOSITORY or AMAZON
'Sam Manicom is now established as one of the foremost and most readable adventure motorcyclists writing about their adventures on two wheels.'
Ian Kerr MBE
Wanting to do something completely different, Sam Manicom learned to ride a motorcycle and within three months he'd set off to ride the length of Africa. This one-year trip turned into an eight-year epic across 55 countries.
Since 1996 Sam has been writing for Motorcycle Sport and Leisure, Adventure Bike Rider, ADV Moto Magazine, Overland Magazine, Motorcycle Voyager, The Riders Digest, Motorcycle Monthly, Motorcycle News, Road Rider, Motociclismo, SE Biker, Motorcycle Explorer and various other motorcycle magazines and newspapers around the world. Sam is a co-host of the monthly Adventure Rider Radio RAW show.
His first book was written as a result of readers' letters to editors. 'We like Sam's articles. When's he going to write a book?' Until that time he'd been travelling with just new adventures in mind.
Sam's books are available as paperbacks and kindles. The audiobook versions are narrated by Sam.
When he's not writing magazine articles or travelling, he makes multi-media presentations around the UK, mainland Europe and the USA.
The travel bug bites hard, but motorcycle travel bites deep and doing a long trip by bike is the stuff of dreams. Writing books seemed like a great way to share the fun, the challenges and all the amazing things that happen to you out there.